FI Digital came to life with a single idea of involving technology in our day to day life. We wanted to empower people, businesses, companies, and everything around us and present them to the world in the most beautiful way. And today, we are proud to be recognized as a team with innovative ideas and great implementation skill set.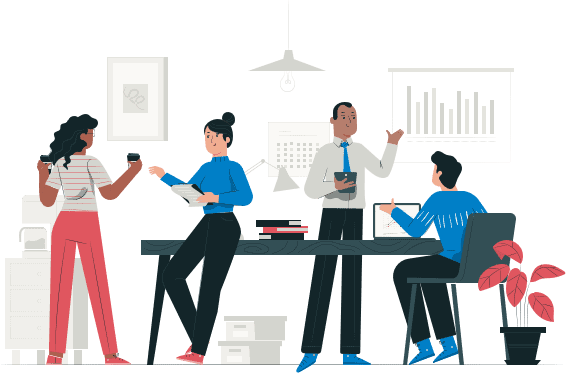 At FI Digital, we pride ourselves on taking a Consultative Approach to our client's problem. 
Our founding team comes from a Business Analyst background, making it a culture to understand the Industry, Business, and Challenges of our client, before presenting a solution and then implementing the same. 
This approach introduced us to Zoho, about 6 years ago, we understood the platform and got a team ready, delivered a couple of projects, post which we saw Zoho as a natural fit, as the product suite they have was really great, and helped us solve our client's problem.
Customer success is something we are truly obsessed with, and these are the shared characteristics that kept our relationship growing with Zoho, as on today when we are Zoho Advanced Partner.
While our headquarters is in Pune, we are now present across 4 cities in India, which are Pune, Mumbai, Chennai & Bangalore. This gives us a wider reach and we can come to your office, spend time with your Teams, understand requirements and get things moving in one of our delivery centers based in Pune & Chennai.
Our Australia & New Zealand subsidiary is called FI Digital and is equally performing well in the ANZ region, working with some of the great companies, helping them with their Zoho implementation. We have a team based in Melbourne to service the region.
Organization is only as strong as its team. Even by modest estimates, our team is really strong in terms of the Knowledge, Business Process Understanding and Delivery Capabilities. Blend all of the above with a passion to excel, you will get a team, which will help you realize your vision.
We have the right mix of Business Analysts, Project Leads, Developers & Integration Specialists to help you with Implementation, Customization and On-going Maintenance Requirements.
Empathy is key to our success
Any problem can only be truly fixed if one can experience it and have empathy as a core value. This is exactly the case with us, we run our entire business on Zoho.
This helps us understand our customer's problem and gets our team working on the use case without further delay. It not only helps us technically but also gets us on the same page as our customers. We can exactly understand what an urgent requirement looks like, and how it is affecting the customer's business.
Project Delivery – An Unmatched feet
Having delivered over 70 assignments in Zoho Space, we have learned from each and every assignment and improved our Project delivery to make it as seamless as possible. A successful implementation ultimately comes down to 3 Factors:
Initial Scoping & Consultation
Talented & Passionate Team
Project Execution & Delivery
Project Execution & delivery is the stage where communication with clients and stakeholders is very important and our project managers excel at it. Whether it is communicating on-going progress, getting UAT done or asking for business requirements, our Project team has a knack of keeping everything under control.
We live in an "Integrated" world
This is a no-brainer, we all know, the world is getting closer and this is due to information systems talking with each other. Your business requires the same, and we have in-house experts who can help you with your Integration Requirements. Whether it is Telephony, SMS, Email or ERP / SAP integrations. Our team has all the solutions which you require to integrate your systems.
What happens after Implementation?
We believe, Implementation is just a great start, but like anything, true success can only be measured over time. User adoption is a true litmus test and to facilitate this we build a comprehensive program for Training & Handover.
Training the users and providing a proper Handover helps our customers get maximum adoption. And maximum adoption means decision-makers can get proper insights from their Dashboards. Hence helping realize the full potential of Zoho and getting Maximum ROI on your Zoho Investment.
Zoho On-going Managed Services
Once we do implementation, training, and handover, our clients have an option to leverage our team for Ongoing Management and the development of Zoho Platform. Our Managed Service team works on strict SLAs (Service Level Agreements) and customers get the best of both worlds.
This means customers can have a flexible arrangement and also get Product based experts to work on their requirements.
We also provide a dashboard to our Managed Service customers for them to track the tickets which they submit and the progress on the same.
Having worked on 70 Projects across 5+ countries has surely exposed us to most of the industries. This now helps us in understanding these industries and suggesting solutions for them in an unmatched manner.
In the past, we have worked with the following Industries / Verticals:
Manufacturing, Retail, Distribution & Logistics

Education 

Financial Services 

Professional Services

Entertainment Industry 

Health & Wellness
Exposure to these industries means, we have seen most of the scenarios which our future customers look to address. 
This cuts down the Time to Go Live, and also ensures the final the output of Implementation is finished and user-friendly, again helping crucial parameters of User Adoption.
As far as Products are concerned, Zoho has over 45 applications and we make it a point to attend all their Key Training Programs, which helps our team remain updated. Hence we are able to suggest the right Zoho Product to our customers, whenever they are in doubt.
Drop us an email on support@fidigital.com.au or book in your free consultation on our website: www.Fidigital.com.au
Shorter Version:
At FI Digital, we pride ourselves in taking a consultative approach for all our customers. Our team can help you with Scoping out your requirements, Implementing right Zoho Product, Customizing it to suit your Industry & Integrating it with existing applications like Emails, Telephony Systems, SMS, ERP, Accounting Systems.
We have conducted complex Integrations in the past like SAP B1, WooCommerce, Magento, XERO, MYOB.
We have delivered over 70 Projects World Wide in different Industries / Verticals like Manufacturing, Retail, Distribution, Education, Entertainment, Logistics, Health.
We also provide Managed Service for all Zoho PRODUCTS, according to agreed Service Level Agreements, essentially acting as your in-house Zoho Team.
Our success formula = Consultative Approach + Talented Team + Project Execution.
In India, we are present across 4 Cities: Pune, Mumbai, Bangalore, Chennai. Visit our website www.Fidigital.com.au to book in a Free Consultation Session.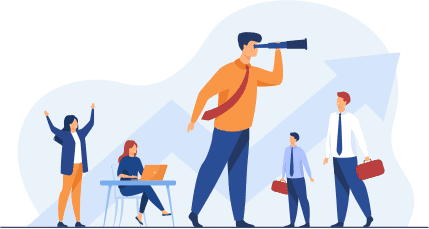 To bring meaningful innovation in implementing digital strategies for Indian businesses, helping them reach their customers in an effective manner.
Our mission is to help our clients serve their customers better. We want to be the most innovative, transparent, and trustworthy Digital Agency in India.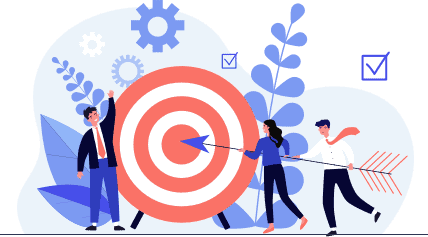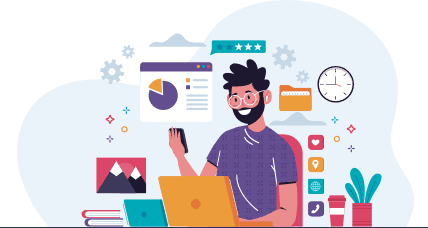 Having delivered over 200 assignments in Zoho Space, we have learned from each and every assignment and improved our Project delivery to make it as seamless as possible. A successful implementation ultimately comes down to 3 Factors: 
Talented & Passionate Team

Project Execution & Delivery

Initial Scoping & Consultation